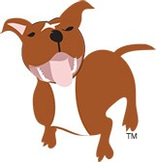 Shop all Things Max
Want to know where you can find all the awesome Max the Shelter Dog stuff? Well, look no further than Max's Zazzle store! It's the one and only place to get all your favorite Max merchandise.
Check out the different collections Max has for you. Need some cool office supplies or stuff for back to school? Max has got you covered. Want some awesome tees? Max has those too. Feeling patriotic? Max has an American Pride collection. And don't worry, kids, Max has some cool apparel just for you. Plus, there are toys and more!
Bring the joy of Max into your life by surrounding yourself with his fun products. Get yourself some Max t-shirts, sneakers, laptop cases, notebooks, pens, pencils, and so much more. Whenever you look at these cool items, you'll always have a smile on your face and feel uplifted. Max's collection is sure to make you happy!
So, what are you waiting for? Take a sneak peek at what he has to offer below and then head over to Max's Zazzle store today to see all the amazing stuff he has. Max says, "Happy shopping!" and wants to thank you for supporting his work. Enjoy!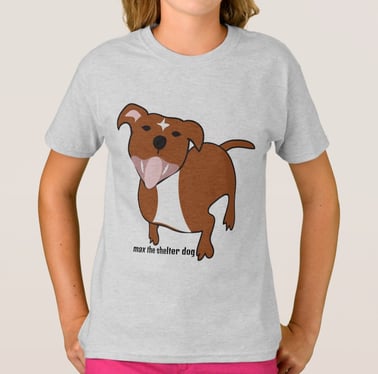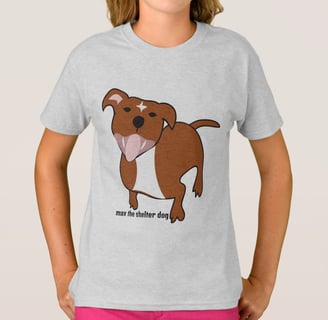 Check out this super cool tee from Max's awesome collection! It's called Max's Big and Happy Tee. But that's not all! Max also has a whole bunch of other cool shirts for everyone in his Tees for Everyone Collection. There are shirts for men, women, and even kids! You can choose from lots of different styles and colors, and Max is always adding new stuff, so make sure to keep checking back. Oh, and here's a cool tip: if you see a design you love but it's not on the shirt you want, just click on the picture and scroll down on the right. You can add that design to any style of shirt you like, whether it's for men, women, or kids. How awesome is that? Happy shopping, everyone!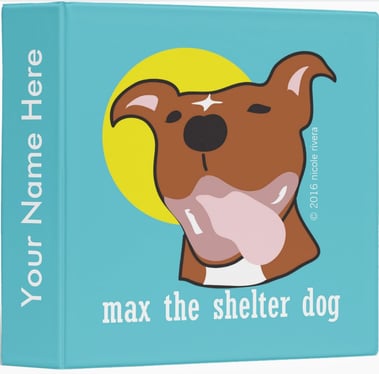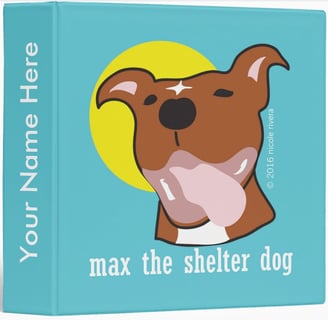 Check out Max's super cool binder called Max's Tongue Out Binder. It's part of his awesome Office Supplies and Back to School Collection.
When it's time to go back to school, Max has got your back! In his collection, you'll find everything you need to kickstart the school year. We're talking about pens, pencils, notebooks, pencil cases, binders, water bottles, and so much more! Don't miss out on this amazing collection. Go and explore it today!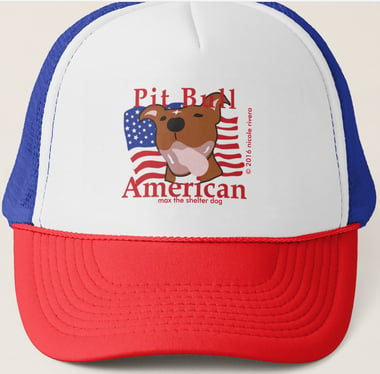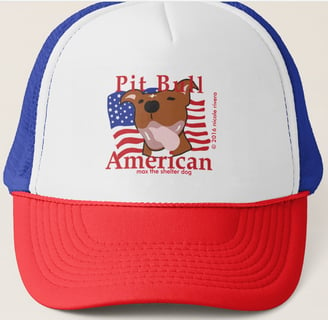 Are you ready to show your American pride? Max has an incredible collection just for you! Introducing Max's American Pride Collection, filled with awesome items like the Pit Bull American Baseball Cap. Max is a huge fan of the U.S.A. and wants you to join him in displaying your patriotism. Whether you prefer a stylish tee, a trendy hat, or a practical tote, Max has got you covered.
Let's come together and celebrate our amazing country in style! Join Max and let your love for America shine bright. Get your hands on Max's American Pride Collection today and show the world how proud you are to be an American!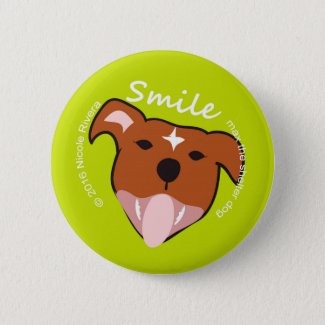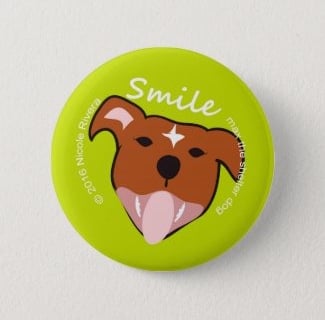 Max has an incredible collection of Buttons, Magnets, and Keychains that you absolutely have to check out. Among his coolest items is the Max's Smile 2 1/4 Button, which is a must-have. But that's not all! If you're in search of the perfect button, magnet, or keychain, Max has got you covered. Prepare to be amazed by the vibrant, fun, and incredibly cool items he has in store for you. And guess what? Max is constantly adding new keychains and other awesome stuff, so make sure to stay tuned for even more awesomeness coming your way!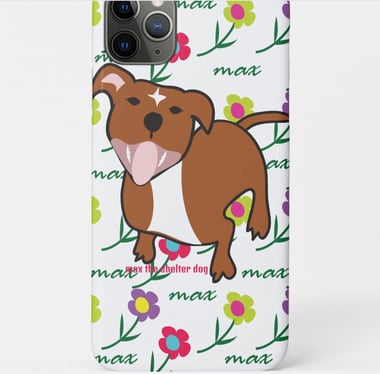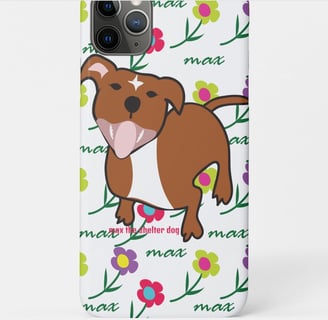 Looking for the coolest iPhone accessories ever? You're in luck because our Max iPhone accessories are simply amazing! They are totally fun and will definitely add a touch of style to your device. What's even better is that we are constantly updating our collection with new and exciting products, so you should keep coming back for more. With one of Max's phones, you not only get a top-quality device but also a reliable companion that you can always turn to and smile. So why wait? Explore our collection now and find the perfect accessories to enhance your iPhone experience!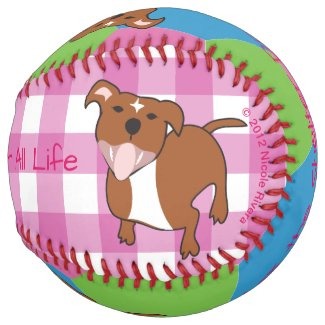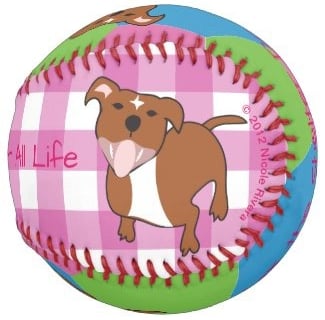 Hey there, guys and gals! Have you heard about Max's awesome Toy Collection? Well, let me tell you, it's packed with cool stuff! One of the highlights is Max's Appreciation Soft Ball. But that's not all! Max's Toy Collection is all about spreading love and kindness to everyone and everything around us. So, if you're into that, you're gonna love what we've got in store for you! And guess what? We're always adding new stuff, so make sure to keep coming back for more. Thanks for checking us out!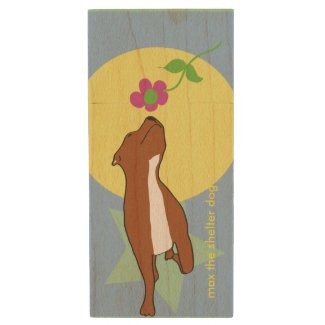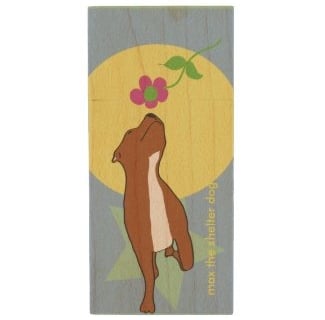 Check out this awesome USB flash drive called Max's Springtime Maple! It's made of wood and shaped like a rectangle. And guess what? It has a storage capacity of 8 gigabytes! This is just one of the cool USB drives that Max has in his collection.
But that's not all! These USB drives are not only practical, but they also come in vibrant colors and have fun designs. So, not only can you keep all your important files safe and secure with Max, but you can also add a pop of color and excitement to your tech accessories. How cool is that?
So, if you're looking for a reliable and stylish way to store your files, Max's USB drives are definitely worth checking out. Don't miss out on the chance to keep your stuff safe and have some fun at the same time!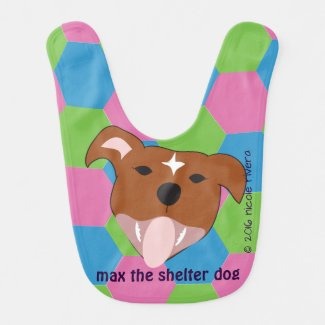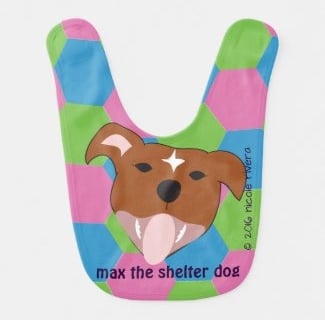 Have you seen Max's Hexagon Bib? It's seriously amazing! It's part of his super cool For Baby Collection, and let me tell you, it's totally fun.
Max has thought of everything when it comes to babies. He's got bibs, blankets, and even burp cloths. He's got you covered, my friend. Max knows exactly how to put a smile on those little cuties' faces. So, don't waste any more time, head over to his collection and check out all the fun stuff he has to offer. Trust me, it's gonna be epic!