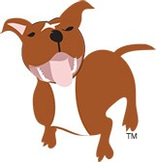 Dexter & Jesus Series
Welcome to the wonderful world of Dexter & Jesus! These books are delightful and perfect for anyone who wants to know more about Jesus through a child's eyes. The first book is called Christmas, and it's all about how Dexter and Jesus became friends on Christmas day. It's a really fun and exciting story that you'll love!
If you're interested in having a special connection with Jesus, then these books are definitely for you. Dexter's adventures with Jesus will inspire you and teach you important life lessons. We're still working on writing more books about their amazing adventures together, so make sure to keep checking back for the next one called Dexter and Jesus: Death is Unreal. And don't worry, it's not scary at all!
So, grab a copy of Christmas and get ready to join Dexter and Jesus on their incredible journey. You won't be disappointed!!
Christmas
Christmas is the enchanting story of an imaginative and compassionate young boy named Dexter who asks his mother the simple question, "What does Jesus bring for Christmas? Unbeknownst to him, this seemingly innocent question will open the door to new and exciting revelations about Jesus and what it means to be a person of faith.
Order a copy today!
Amazon | Alibris | Bookshop | Abe books | Books-A-Million